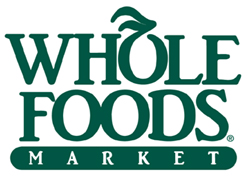 Foods stands out among the supermarket giants as having done the most to put sustainable grocery shopping into mainstream consciousness. With a selection of organics and hormone-additive-free animal products, Whole Foods is headed in the right direction.

Although worthy of praise, Whole Foods is not above irresponsible practices. Union organizing is met with opposition from the company, with reports of surveillance and termination of employees who solicit union participation. Whole Foods is still not fully transparent about the use of GMOs in store-brand products, and has ignored shareholder requests for information on the use of toxic chemicals in products like baby bottles that are sold in Whole Foods stores. And, the company carries only a limited variety of Fair Trade Certified(TM) products such as cocoa, sugar, and bananas.

As a grocery store catering to the green marketplace, Whole Foods has much to improve.