SUNOCO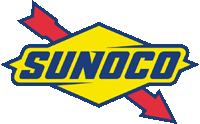 This Philadelphia-based company operates 4,700 U.S. service stations through its Sunoco, Ultra Service Centers, and APlus convenience-store brands. Smaller than some of the other oil companies, Sunoco made about $34 billion in sales in 2005.

BLACK MARKS

In 2000, a Sunoco pipeline spilled almost 200,000 gallons of oil into the John Heinz National Wildlife Refuge near Philadelphia. In 2005, Sunoco reached a settlement with the EPA and agreed to pay a $2.7 million fine.

In 2005, Sunoco paid more than $8 million in fines and penalties, which included two violations of the Pennsylvania Title V permit emission cap from 2001 to 2004 at the Marcus Hook Refinery, and a disagreement over Sunoco's compliance with the Reasonably Available Control Technology regulations. The RACT process determines and requires the use of available control mechanisms to reduce or limit air emissions.

STANCE ON GLOBAL WARMING

Sunoco has publicly acknowledged the human role in global climate change and is a member of the Pew Center's Business Environmental Leadership Council.

GREEN INITIATIVES

Due to energy-conservation efforts, net energy use by the company decreased by almost 12 percent between 1990 and 2005.

Sunoco is the only oil company to sign the Coalition for Environmentally Responsible Economies (CERES) principal. As part of this agreement, Sunoco has made all of its environmental activities--both its successes and failures--publicly available.
Helpful Links!
Find the Closest Sunoco Station